Medical Equipment Recycling Service
Medicine and modern healthcare has literally changed humankind and the way people live. From saving lives to extending lives and from making us healthier, feel better and eliminate unforeseen future disease, the medical world has been improving humanity for centuries. Some of the greatest advancements of all time are related to the medical world include vaccines, antibiotics and improved sanitation. However, technology has sped up the process of advancing medical breakthroughs and abilities. Whether it's the technology that allows us to peer deep into the body or medicines that extend the lives of those with chronic diseases, it's easy to see how advances in health and medicine have touched the lives of nearly every person on the planet.
The ability to conduct organ transplants, look inside the body without opening it by x-ray, CT, MRIs, or ultrasound, save lives in any location with portable defibrillators and breathing machines, growing human cells in laboratories, and control artificial limbs with the mind are just some of the remarkable advances that technology has brought to healthcare. As Doctors and medical students have embarked on extensive research to improve human health problems and challenges, modern medical equipment, supplies and devices have assisted and more so have become essential to accomplish their goals.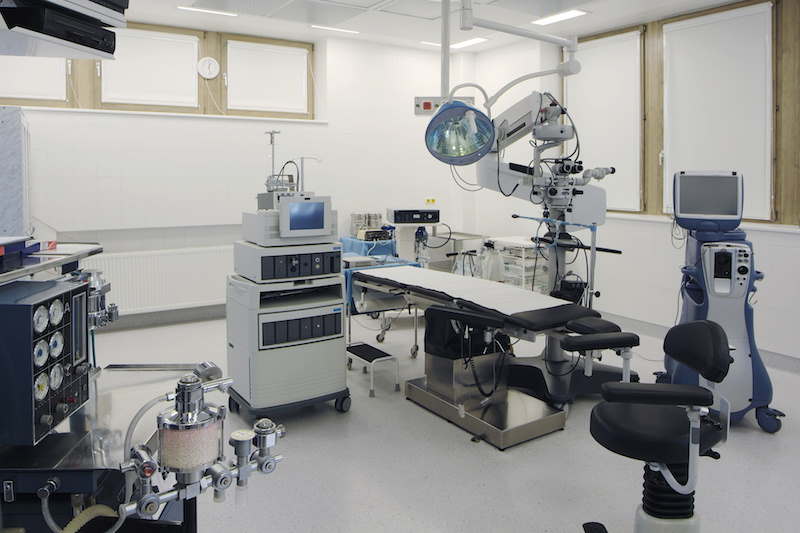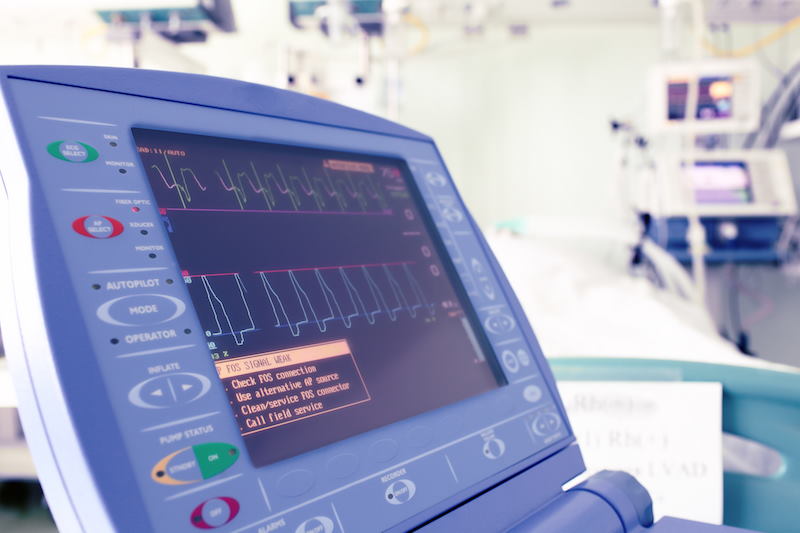 Healthcare Technology and Medical Devices
Hospitals, medical schools, clinics, dental offices, ophthalmology practices, medspas, laboratories, nursing facilities, and other medical facilities all extensively depend on technology and medical electronics. Doctors and medical personnel use sophisticated electronics to treat patients. Every modern medical facility wants to use new technology because these pieces of equipment are more accurate and efficient. As medical institutions use more and more technology automated devices, the need to recycle them is growing at rapid pace.
As with other types of IT equipment, healthcare and medical devices need special attention when being recycled. Those devices contain hazardous materials and important data. Dumping medical equipment in a landfill isn't the right option. Some medical electronics require, by state or federal law, detailed support documentation on recycled devices, such as unit serial numbers or certificates of destruction.
Technological advances in all electronic equipment, particularly computers, continually shorten their useful life, resulting in a complex and rapidly growing waste stream. Computers, televisions, lab analyzers, EKG monitors and other types of biomedical equipment contain many hazardous constituents from lead in cathode ray tube (CRT) monitors, chlorinated plastics in cable wiring, brominated flame retardants in circuit boards to mercury in LCD displays. CRTs alone contribute almost one third of the lead found in the municipal waste stream. Improper management or disposal of electronic equipment poses a significant threat to public health and the environment. Healthcare facilities need to manage their electronic equipment in a way that controls costs, protects data and complies with federal, state and local regulations.
Medical Data Security is Critical
While the data of almost any organization is fairly sensitive, nowhere is confidentiality more essential than in the world of medicine. Healthcare providers face stringent regulations when it comes to protecting patient information. They're obligated to safeguard E-PHI (electronic protected health information), patient identity and payment methods all while remaining compliant with federal regulations:
Health Insurance Portability and Accountability Act (HIPAA)
Health Information Technology for Economic and Clinical Health Act (HITECH)
Sarbanes-Oxley Act
Gramm-Leach-Bliley Act
FACTA Disposal Rule
Patriot Act of 2002
PCI Data Security Standard
Identity Theft and Assumption Deterrence Act
Ever-changing technology and devices that transmit E-PHI over networks make protecting patient information a topic that healthcare providers must stay on top of.  Hospitals are targeted daily by hackers looking for personal information to resell on the black market. For instance, in 2014, Chinese hackers stole 4.5 million patient records for medical and financial fraud. Additionally, a Mayo Clinic study, reported on by Bloomberg, concluded that all types of medical devices tested in the study had incredible vulnerability to hacking, data intrusion and extraction. Few healthcare organizations or medical facilities specialize in data destruction and IT recycling. Yet, mishandling of e-waste and medical data could result in stiff penalties due to noncompliance with HIPAA and other laws designed to protect that information.
It is essential to engage with a certified IT disposition company to permanently destroy any data and properly recycle medical equipment.
Choosing the correct Medical Equipment Disposition Company
Picking the right data destruction and electronic recycling firm is fundamental. Most vendors are not used to dealing with complex medical devices, so make sure they know what they are doing.
To verify that they will handle medical equipment in a secure manner, check their certifications. The R2 certification and the OHSAS 18000 are usually a good indicator of the reliability of the company. Ensuring secure chain of custody eliminates the risks involved for medical organizations. TechWaste Recycling utilizes the latest technology available to erase, sanitize, and destroy medical e-waste and incorporates comprehensive services to help organizations achieve a recycling and data control program that is secure and cost effective.
As most medical devices contain hazardous materials, it is crucial to dispose of the equipment in an eco-friendly way. Once again, the R2 certification is a good sign that medical items will be taken care of in an environmentally safe manner.
TechWaste Recycling offers R2 certified Medical Equipment disposal at facilities. TechWaste facilities are monitored by CCTV and carry R2:2013, ISO:14001, OHSAS:18001 Certifications as well as being compliant with HIPPA, PCI DSS, PIPEDA, NIST, GLBA, FACTA, and CJIS.
Medical Equipment Disposal with TechWaste Recycling is Safe, Secure and Certified to the industry's highest standards. TechWaste Recycling manages retired assets for medical suppliers, hospitals, clinics, dentists, optometrists, med schools and other healthcare facilities responsibly, efficiently and securely. TechWaste ensures your company's brand remains safe, compliant and provide detailed reports. Customer service is vital to TechWaste and each client is assigned an individual account manager to assist throughout the entire process including detailed Certificate of Destruction reports.
Some Types of Medical Equipment that TechWaste Recycling Manages
Patient Monitors
Infusion pumps
Ventilators
Regulators
Otoscopes
x-ray machines
EKG/ECG modules
Defibrillators
Aspirators
endoscopy equipment
laparoscopy equipment
probes
surgical tools
surgical tables
surgical lasers
surgical microscopes
Balloon Pump
Phacoemulsifiers
exam chairs
ultrasound machines
ultrasound probes
Electric Stimulation Units
EDU (Electronic Surgical Unit)
Crash Carts
Stretchers
Gurneys
Pulse Oximeters
Skin Treatment Lasers
Microdermabrasion
Endermologie
autoclaves
sterilizers
gas chromatographs
HPLC equipment
Spectrophotometers
ICP Units
auto-samplers
spectrometers
shakers
stirrers
incubator
Digital Scales
water baths
ultrasonic cleaners
Lab Ovens
Thermal Cyclers
Chillers / Coolers
Furnaces
centrifuges
Environmental Chambers
particle analyzers
Rotary Evaporator
Vacuum Pumps
keratometers
tonometers
Fundus cameras
slit lamps
edgers
tinters
ophthalmoscopes
microscopes
lensometers
phoropters
CPAP machines
lasers
LNCS (cabled sensors)
Brain monitors
Capnography modules
O2 concentrators
Ventilators
Anesthesia Units
Defibrillators
IV Pumps
Spectrometers
Ultrasound Equipment
Laboratory equipment
Patient monitors
Diagnostic equipment
Patient care equipment
Medical device recalls