About Fullerton, California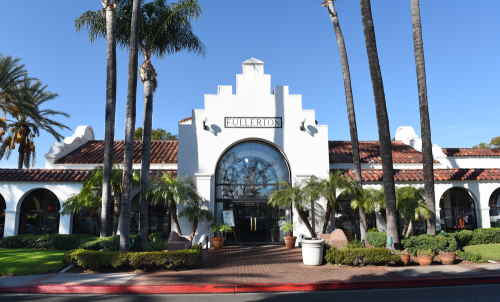 Established in 1887 along the fringe of the California coastal plain, Fullerton was founded by brothers George and Edward Amerige and named after railroad executive George H. Fullerton, who brought the first rail line through.
Located 22 miles southeast of metropolitan Los Angeles, in the center of North Orange County, Fullerton is a full-service city renowned for its unique mix of residential, commercial and industrial, educational, and cultural environments which provide an outstanding quality of life for both residents and businesses alike. One of the largest cities in Orange County, with almost 150,000 residents, Fullerton is a community with a strong sense of tradition, treasuring its historic past yet keeping in focus with the challenges of its future.
Historically a center of agriculture, from the 1930s on, Fullerton grew quickly with economic boosts from oil production; transportation, and manufacturing. It became home to numerous higher educational institutions, particularly California State University, Fullerton and Fullerton College. Later in the 20th century Fullerton became home to a large industrial base made up of aerospace contractors, canneries, paper products manufacturers, and is considered to be the birthplace of the electric guitar, due in a large part to Leo Fender.
Today, Fullerton is a city of contrasts, having neither succumbed to urbanization nor retained its rural status. Fullerton has become an educational center and art community. Art galleries, clothing boutiques, small restaurants and gift shops have replaced the pawn shops and used-furniture stores that once lined the city's thoroughfares. Major employers include CSU Fullerton, St. Jude Medical Center, Raytheon Systems, Alcoa Fastening Systems, Beckman Coulter, and Fullerton College.