Recycling of Dental Equipment and X-Rays
As a professional in the field of dentistry, you are committed to providing your patients the best care possible. That often means adopting the most up-to-date dental and imaging equipment. When adopting new technology, it is essential to dispose of old, out-of-date materials in a responsible fashion that protects your patients' confidentiality while posing no threat to the environment. At TechWaste Recycling, we have served the medical and dental community for over 20 years, providing confidential and environmentally friendly recycling of medical equipment, x-rays, and information technology.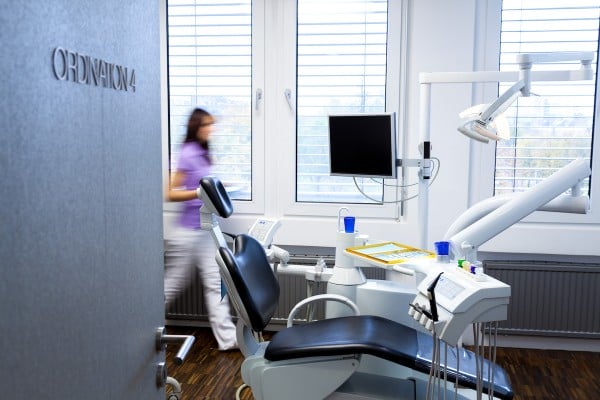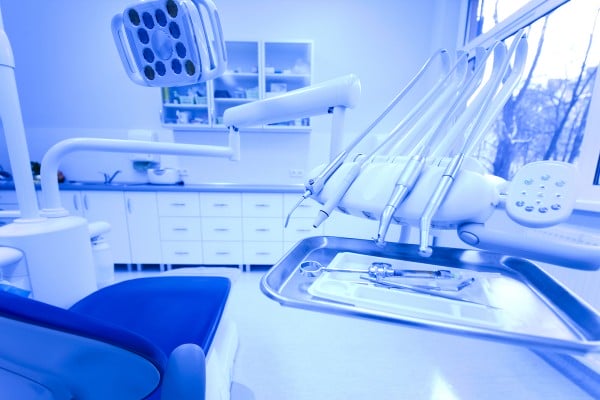 Advances in Dental Technology
The past two or three decades have seen previously unimaginable advances in many medical fields, including dentistry. These advances make dental examinations and procedures more comfortable and effective for dentists and patients alike.
Dental Vacuum Systems
In the past, the vacuums used in dental practice to remove excess saliva and debris from the mouth during an examination or procedure required fresh water to operate. This resulted in a massive waste of resources and cost a dental office as much as $2,000 per year. In addition, the older "wet" vacuums put patients at risk of infection due to the potential of bacterial buildup and backflow.
Today, there are new "dry" vacuum systems available that decrease water waste, provide more suction for better efficiency, are easier to clean, take up less floor space, and pose less threat of infection to patients.
Exam Chairs
Believe it or not, dental exam chairs actually date back to 1790. Their evolution has progressed through the centuries, and even today, manufacturers are continuing to develop exam chairs that are more comfortable for the patient and more effective for dental professionals.
Sterilizers
Due to the bacteria that resides in the mouths of human beings, sterilizing instruments is essential for maintaining a clean and safe dental practice. As recently as 2014, an inventor applied for a patent on a new type of autoclave, designed to be modern and more compact, for sterilizing dental instruments through pressure and extreme temperatures.
X-Ray Films and Machines
Due to the advantages to both practitioners and patients, many dental offices are converting to digital x-rays, which are easier to enlarge and enhance, can be sent electronically, and pose less risk of radiation exposure. The problem is that, in order to make way for the new x-ray equipment, the older equipment must be properly disposed of.
The older your x-ray machine is, the more hazardous materials it is likely to contain. Dangerous materials that may be present in your old x-ray machine include the following:
X-Ray tubes
Cobalt 60
Hazardous waste metals
Polychlorinated biphenyls
In some cases, the Environmental Protection Agency can impose fines if you fail to dispose of these types of hazardous waste properly within a reasonable timeframe after decommissioning your x-ray equipment.
Disposing of x-ray films presents its own challenges. X-ray films contain a flammable and reactive silver emulsion that must be extracted by a professional recycling company specializing in this service. Furthermore, federal and state laws mandating confidentiality of medical records pertain to x-rays as well. Confidentiality breaches can result in fines and other severe consequences.
Other Examples of Dental Equipment We Handle
TechWaste Recycling handles many other types of medical equipment that may be relevant to your dental practice, such as the following:
Surgical tools
Diagnostic equipment
Anesthesia units
Medical device recalls
Reasons To Choose TechWaste Recycling
When it comes to disposal of dental equipment, plain films, and x-ray machines, TechWaste Recycling holds R2:2013 certification to ensure materials are disposed of in an environmentally safe manner that is HIPAA compliant to preserve confidentiality. We hold ourselves to the highest industry standards to ensure your medical equipment/x-ray disposal is safe and secure.
Furthermore, we pride ourselves on customer service. For your convenience, dental equipment, x-ray films, and x-ray machines all qualify for pickup. Contact us for more information today.