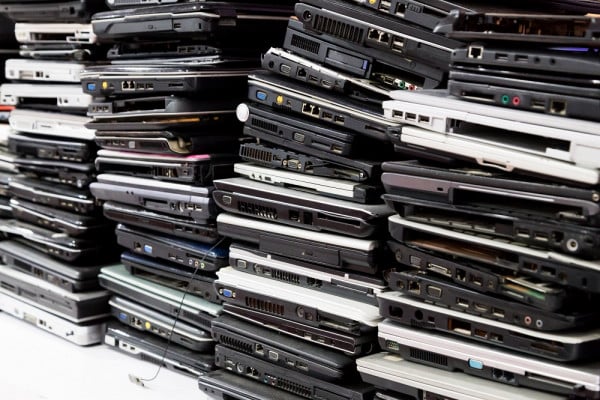 According to a poll conducted in September of 2020 by Coleman Parkes Research, nearly half of major businesses have developed roles to manage trash electronics generated during the epidemic.
Survey Results
Blancco Technology Group, a data sanitization product firm, polled 600 government and company executives in five nations about their reactions to the pandemic in terms of electronics purchase and e-scrap management. The results of the study were published in November as part of a paper titled "The Rising Tide of E-Waste: How Environmental Concerns and Shifting Work Patterns are Shaping Device Management Practices."
According to the research, the majority of businesses purchased new equipment.
97 percent of questioned businesses said they purchased laptops as a result of the epidemic. 

Three-quarters of those polled purchased new gadgets. 

The remaining 25% opting for the secondary market or repurposing equipment previously held by the company.
When asked what they'll do with their laptops once they're no longer needed, respondents said: 
28% said their data would be erased and the devices resold once their laptops are no longer needed

27% said their data would be erased and the devices reused internally when their laptops were no longer needed

16% said they'd be stockpiled in the office for future use

12% said their data would be erased and the devices recycled

9% said they'd be recycled
Related news: Thoughts from the Industry about ITAD | OLED and Other Devices Are Tested For Inclusion to California Recycling Program | What We Can Learn From Illinois' e-Recycling Program CERA
TechWaste Recycling directly services all of Southern California and provides pickup services to its facilities from nationwide locations. Visit TechWaste Recycling to schedule a pickup that works for your convenience and schedule.